Indulge in the Art of Saffron and Experience Pure Luxury

At House of Saffron, we are more than just purveyors of saffron; we are the curators of an enchanting journey that revolves around the world's most precious spice. With a passion for excellence and an unwavering commitment to quality, we bring you the finest selection of saffron and other premium products that redefine luxury.
Our Treasures:
Afghani Saffron: From the pristine fields of Afghanistan, we source the most exquisite saffron threads that exude a mesmerizing aroma and a deep, captivating hue. Handpicked with care, our Afghani saffron embodies the essence of opulence and taste.
Kashmiri Saffron Powder: Crafted from the legendary crimson stigmas of Kashmir, our saffron powder delivers the same captivating flavor and vibrant color as whole saffron threads. Perfect for adding a burst of richness to your culinary delights.
Premium Kashmiri Saffron: We present the pinnacle of saffron quality with our premium Kashmiri saffron. Known for its superior grade and intense flavor, it's a rare treasure that elevates your culinary creations to new heights.
Raw Shilajit Solid: Embrace the power of nature with our raw shilajit solid. Sourced from the heart of the Himalayas, this potent natural substance offers a myriad of health benefits, making it a cherished addition to your well-being routine.
Royal Kishtwari Guchi Saffron: Hailing from the enchanting valleys of Kishtwar, our Guchi saffron boasts a unique, rich aroma and unparalleled purity, capturing the essence of royal indulgence.
Saffron Oil: Immerse yourself in the opulence of saffron with our pure saffron oil. Infused with the essence of saffron, this elixir unlocks the secret to radiant skin and a revitalized spirit.
Testosterone Booster: Empower your vitality and reclaim your energy with our specially crafted testosterone booster. Formulated with care, it aims to enhance your performance and overall well-being.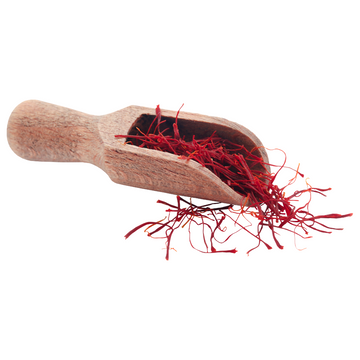 We are proudly Indian.
Researched & Crafted by Experts

Expertly Curated: Where Science Meets Artistry.

New-Age Formulations

Innovative Alchemy: New-Age Formulation.

Decade of Experience

Crafting Excellence: A Decade of Mastery.

FDA & FSSAI Approved

Trusted Quality: FDA & FSSAI Certified.

No Habit Forming

Freedom in Every Dose: Non-Habit Forming.
Based in the vibrant city of Ludhiana, Punjab, our passion for saffron and the pursuit of perfection drive us to cater not only to the Indian palate but also to saffron enthusiasts worldwide.
What Sets Us Apart:
Uncompromising Quality: Our saffron and products undergo rigorous testing and scrutiny, adhering to the highest standards of quality and authenticity.
Global Reach: With international shipping, we deliver the essence of luxury to your doorstep, wherever you may be.
Customer Delight: We take pride in offering exceptional customer service and aim to create a delightful experience for every customer, from purchase to delivery.
Indulge in the allure of saffron and explore the myriad of benefits our premium products have to offer. Let House of Saffron be your gateway to a world of unparalleled taste, well-being, and indulgence.
Join us on this enchanting journey and discover saffron in its purest form.
Experience Luxury. Experience House of Saffron.